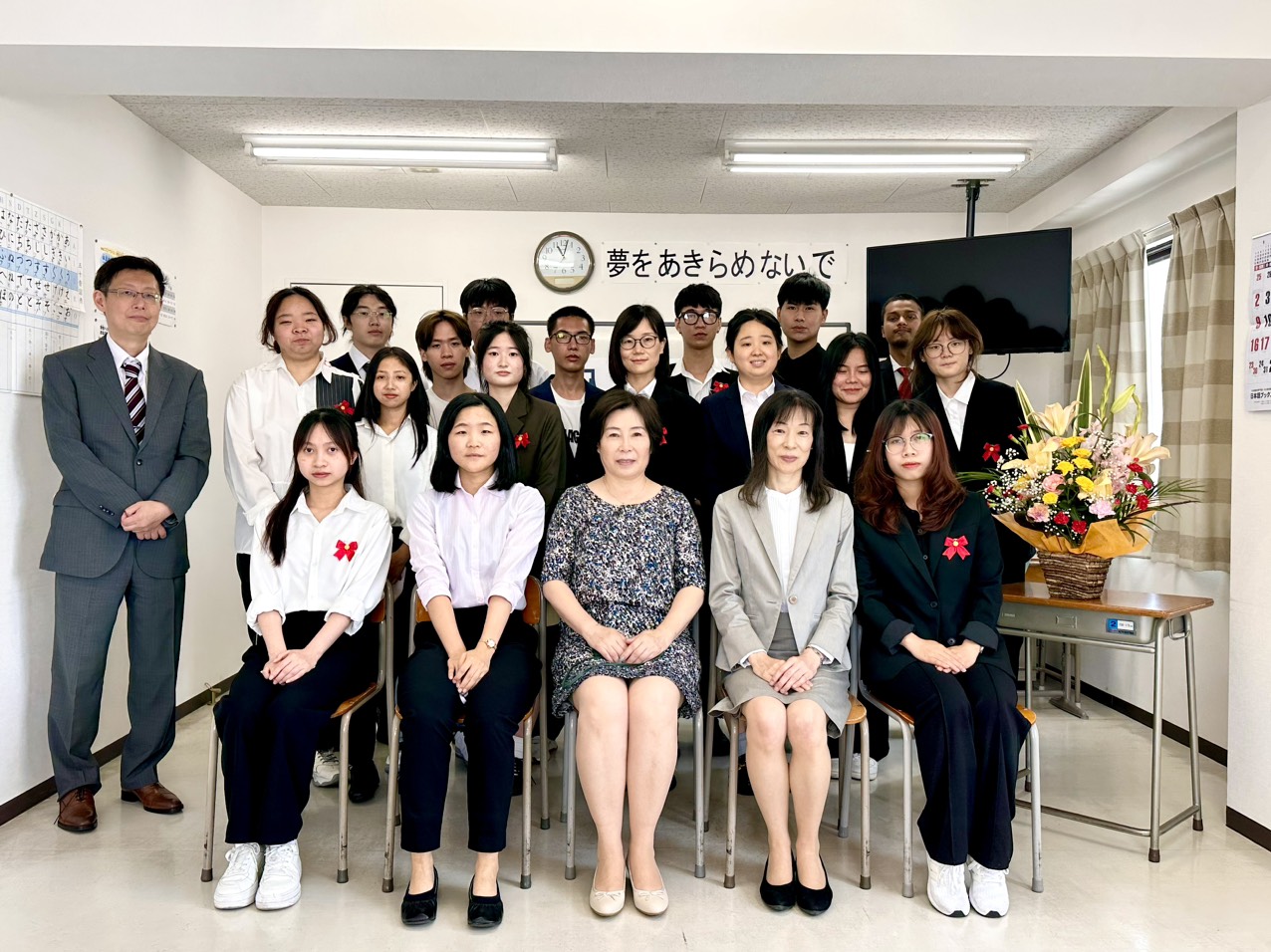 Entrance ceremony 【July 11th, 2023】
We had an entrance ceremony!
April entrance ceremony had been postponed, so we had a Apirl ceremony and July ceremony together.
In the ceremony, students introduced themselves one by one, and Mr,Duong from Vietnam, gave us a speech.
After the ceremony, we did orientation, and had some snacks together. Students are from different countries, but they will study together in the same class from now on. It would be great if they could get to know each other better through this time today.
We are ready to support your new start in Japan.
Let's work hard together! !